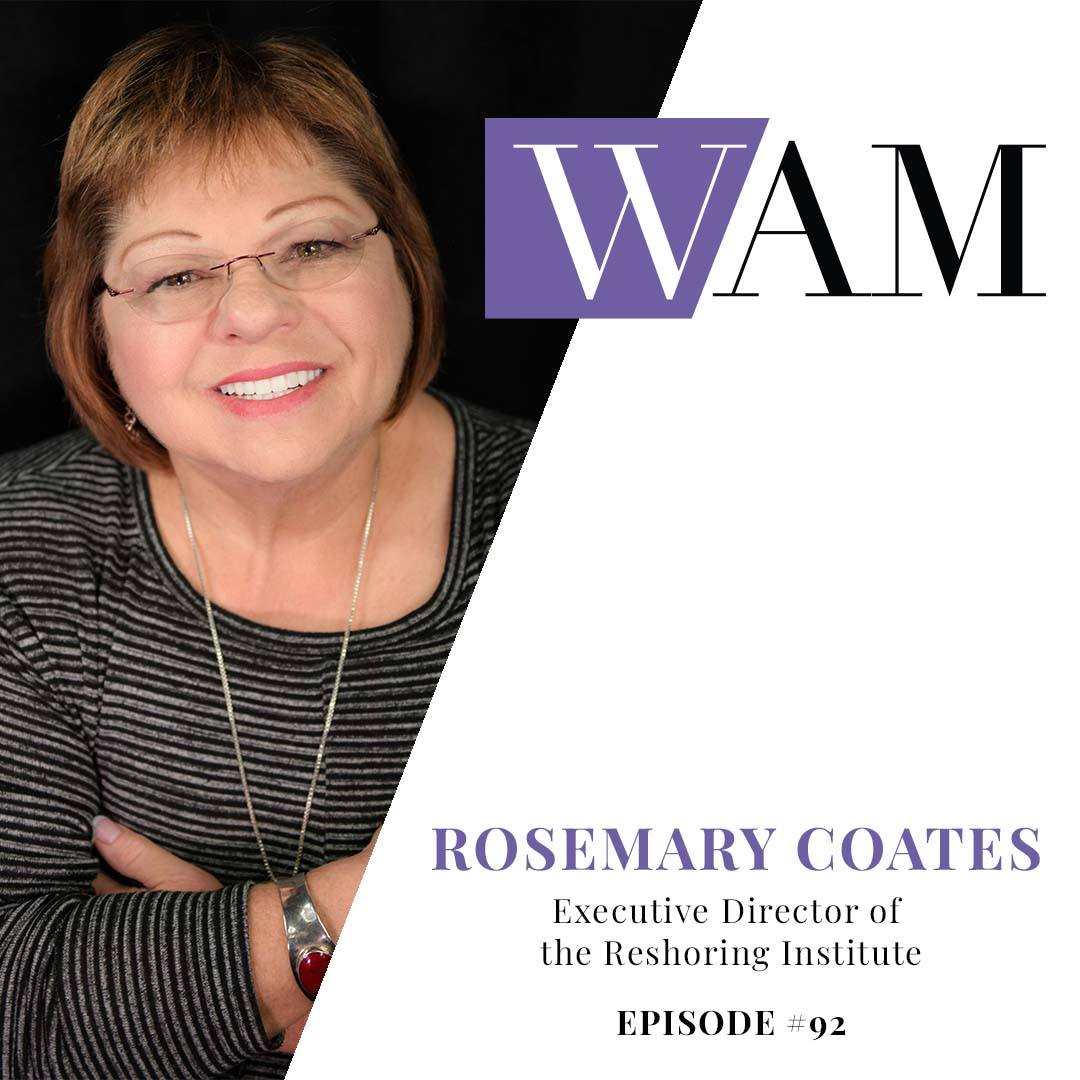 This podcast features the WAM's two newest hosts, Frances Brunelle and Rosemary Coates, as they discuss different sides of the manufacturing industry and the impact that the global economy is having on manufacturing both domestically and internationally.
Frances Brunelle is the founder of Accelerated Manufacturing Brokers Inc., a company that specializes in the sale of lower middle-market manufacturing companies nationally. In this episode, Frances discusses what is going on in the market and how the industry is growing and therefore beginning to tip over into a buyers market. Being aware of this changing climate is vital for those who are in, or are looking to emerge into, the manufacturing industry in order to strategically keep a competitive edge.
Rosemary Coates is a best selling author as well as the Executive Director of the Reshoring Institute. She is also the president of Blue Silk Consulting. Rosemary has key insights into the global manufacturing environment, and how manufacturing in China has had an effect on offshore imports and American jobs. She established the Reshoring Institute as a way to bring more jobs from China to America, offering companies a 360-degree view of what jobs they can bring back into the country while still offering employees an honest, working wage. She also discusses how trade wars are affecting global imports and what that means for manufacturing.
Tune into this educational podcast with Frances and Rosemary today to learn about how these women are making significant waves in the Manufacturing industry.
Back To WAM Podcasts