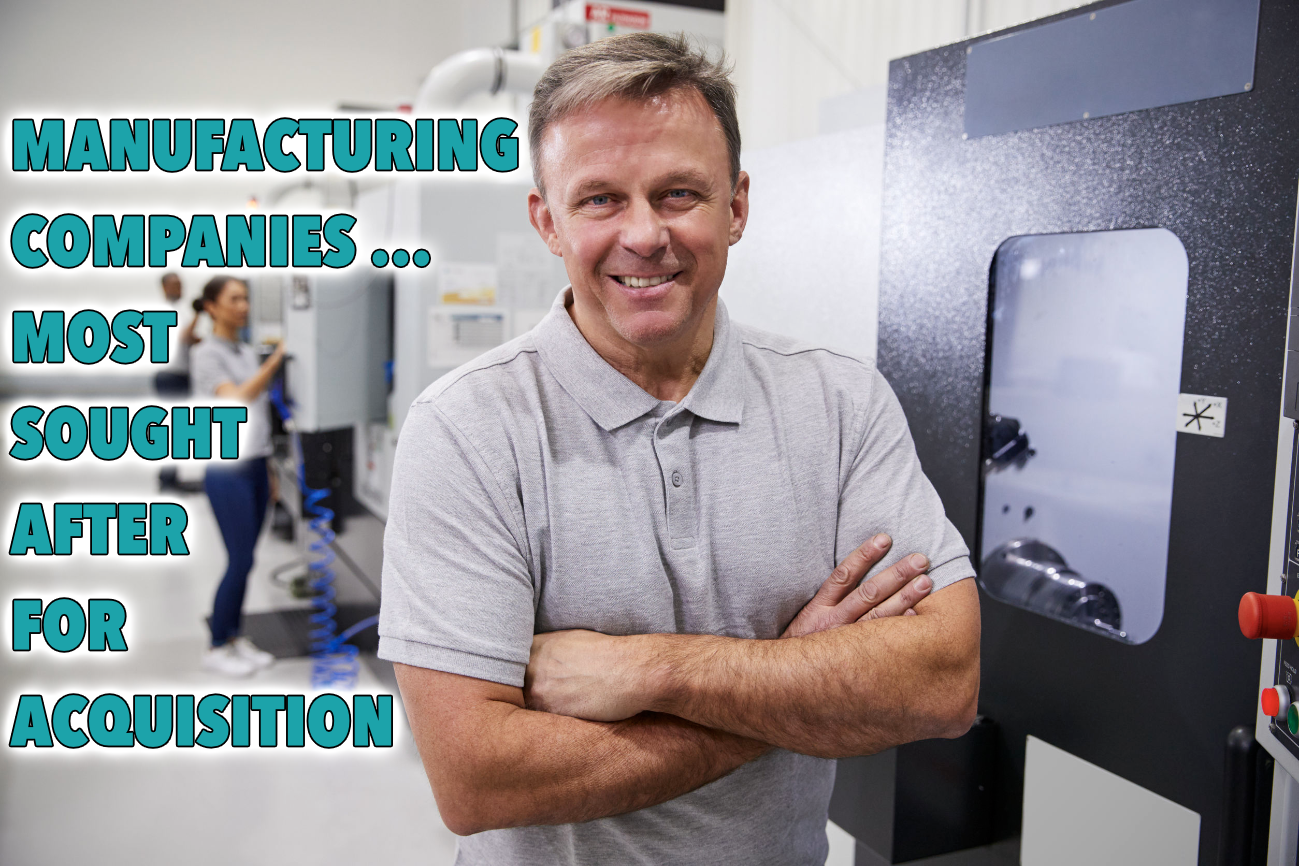 ⏱ Reading Time:
2
minutes
The results are out for Pepperdine's Q3 2019 Market Pulse Report and it's good news for manufacturing companies selling or manufacturers considering the sale of their manufacturing businesses. The Report is published quarterly and tracks Mergers & Acquisitions (M&A) activity nationally.
Manufacturing Companies Selling More Than Others
Manufacturing companies were the most sought after in the lower middle market and dominated the Q3 closings ($5MM – $50MM).
Manufacturing and Biotech also ranked high in the $2MM – $5MM space.
How Much Are Manufacturing Companies Selling For?
During Q3 2019 the national average of all $5MM – $50MM companies was a 6x multiple of earnings before interest, tax, depreciation and amortization (EBITDA). This is up from 5.4x during Q3 2018.
Smaller companies in the $2MM – $5MM range sold at an average of $4.4x of EBITDA, up from 4.0x for the same period in 2018.
What is the Sale to List Price ratio?
Companies in the $5MM – $50MM range sold on average at 109% of their list price, up 9% over last year.
Companies in the $2MM – $5MM range sold on average at 93% of list price.
The Sale-to-List Ratio is the ratio of the final sale price of a business to its list or asking price. The ratio is an indication of whether manufacturing companies selling above, at or below list prices.
Manufacturing companies selling with a sale-to-list ratio of greater than 100% means that a buyer paid more than the listed price, while a sale-to-list ratio less than 100% means that a business sold for less than listed price.
Who is Buying?
Just like multiples of EBITDA change depending on the size of the company, so does the type of buyer for each price range.
In the $2MM – $5MM space, first-time buyers dominated, acquiring 47% of the companies sold.
Companies in the $5MM – $50MM space were bought with an equal split between existing companies and private equities, with 75% of the buyers coming from over 100 miles away.
The number one reason lower middle market companies sold during Q3 2019 was the retirement of the owner.
For all the latest manufacturing M&A news and insights, sign up here.  Questions about what your manufacturing company is selling for, contact us.