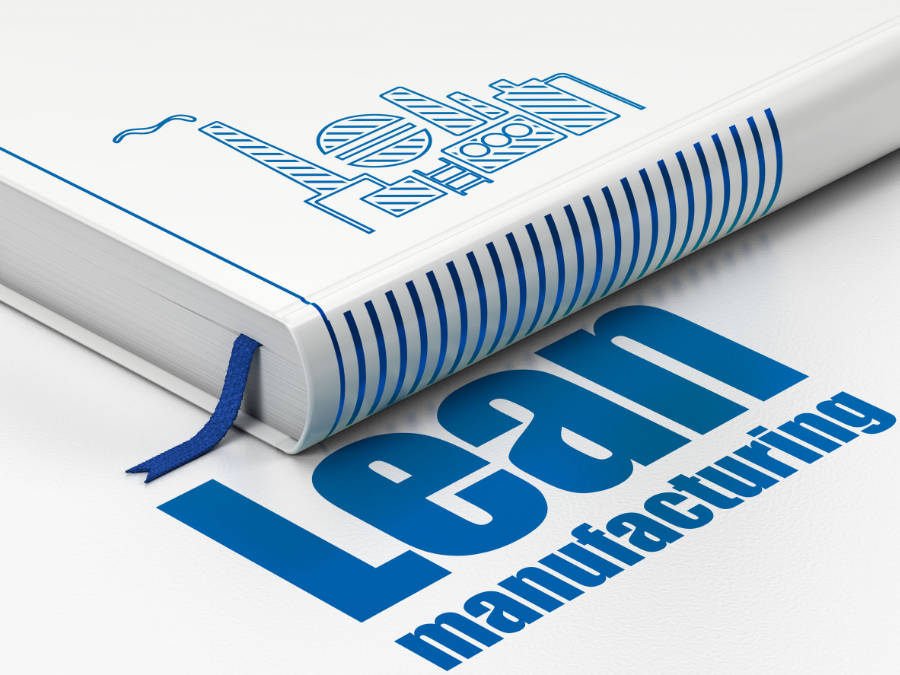 ⏱ Reading Time:
3
minutes
Just as Baby Boomers on the manufacturing plant floor are getting ready to retire, so are the owners. More than 5,000 small manufacturing operations (with annual revenues between $2M – $20M) will either close their doors or find new owners in the next five years.
Some of these owners are motivated to keep the business running for their seasoned and experienced employees. Others really want to "cash out" after decades of hard work. What few of these founders/owners consider is what they can do over the next year to help their businesses be seen as attractive and worthwhile to prospective buyers.
Ironically as many of these small business owners have gone through the rigors of lean manufacturing on the plant floor, getting a company primed for sale involves the same rigor, understanding the mindset of the prospective buyer. Because Accelerated Manufacturing Broker only deals in the manufacturing sector, years of experience have taught the team what buyers want to see and similarly what they want to avoid.
It is not realistic to ask a manufacturing seller to take off their "owner mindset" and think like a buyer. Rarely is that kind of objectivity possible. No one wants to be told, "You have an ugly baby." Owners see their business as their baby. So, if selling is a sincere objective, the eyes of an objective broker are akin to a lean consultant who conducts a series of kaizen events in an effort to maximize continuous process improvement AND to secure top price for the sale of the manufacturing enterprise.
To help walk manufacturers through these steps across the finish line is often personally challenging. To map the process, I authored The Definitive Guide to Preparing Your Business for Sale.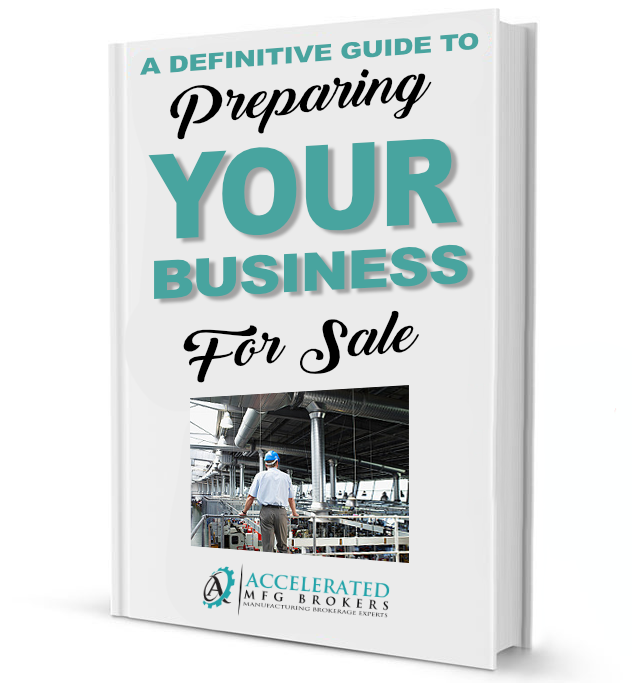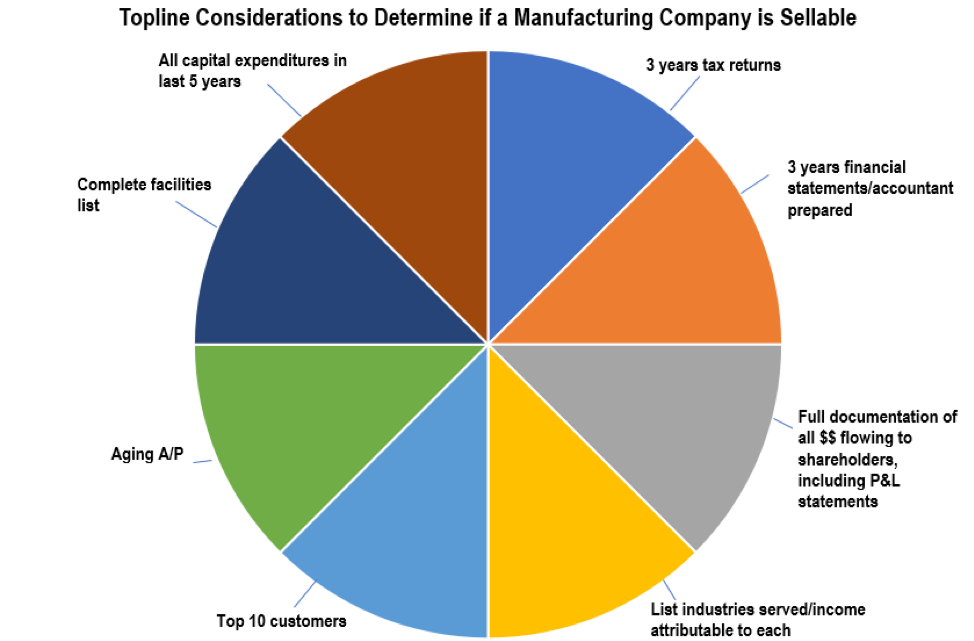 There are other data points needed, such as a list of inventories, including raw material and finished product. For finished product, both costs and the price charged to the customer must be documented. A list of all insurance policies with costs is essential, along with information regarding employee benefits.
An employee census should be documented, including each employee's role or position, date of hire, rate of pay, and the date and amount of last raise. Buyers will want to have information on the real estate, whether owned or leased.
In the decades of managing Accelerated Manufacturing Brokers, the characteristics of the new buyer have changed, with sales/marketing & business development skills from other sectors, but frequently with less manufacturing experience. This new breed of buyer wants to know that the fundamental issues of quality are addressed.
Quality: Making a manufacturing company attractive for sale
Manufacturing buyers want to know that risk has been mitigated by the seller. A high defect rate, product return rate, retooling, and rework are clear signs that QA/QC standards are failing.
Six Sigma measures the capability of a process to perform defect-free work. Six Sigma means a failure rate of 3.4 parts per million or 99.9997% perfect; however, the term in practice is used to denote more than simply counting defects.
Failure rates are not the only metric buyers consider. Those small and midsized manufacturers who actively utilize Lean Manufacturing, Lean Six Sigma, and Theory of Constraints (ToC) strategies have demonstrable evidence of continuous process improvement.
Corrective action
Regardless of the industry, there must be a HACCP (Hazard Analysis Critical Control Points) documented process. This reassures the acquiring buyer that should a quality challenge occur, there are clearly defined standard operating procedures (SOPs) to handle the problem.
Corrective action is a process of communicating with employees to improve attendance, unacceptable behavior, or poor performance. Action previously taken to eliminate the cause of a detected nonconformity illustrates for a buyer how this would work in the short and long term. Where there is more than one nonconformity, corrective action is taken to prevent a recurrence. Correction relates to containment, whereas corrective action relates to the root cause.
The new buyer may come from a hedge fund or large bank, or corporation. While the QA/QC issues are different in manufacturing, they understand documented processes. These are the best indicators of whether a manufacturing company will be sold or not. With quality standards established, many buyers' fears are removed. When quality is documented and addressed, the ability to get the top asking price is statistically improved.