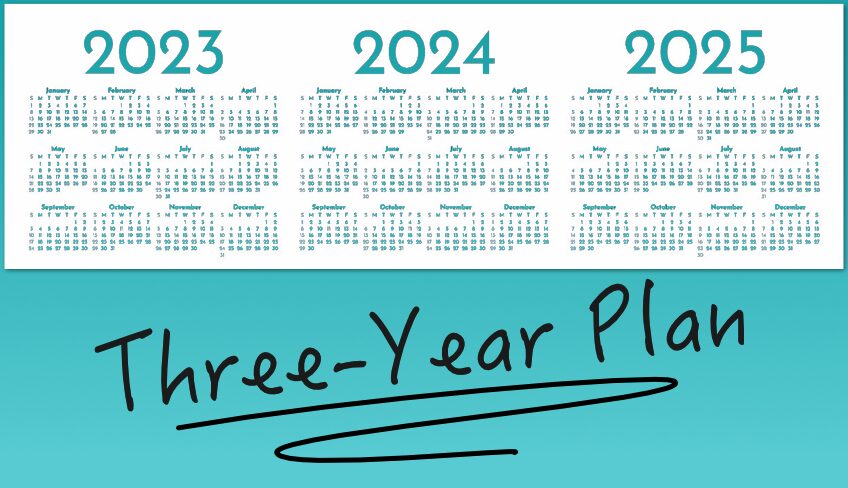 ⏱ Reading Time:
7
minutes
No matter how much you love running your lower-middle market manufacturing business, at some point, you'll probably start thinking about retirement.
But the biggest mistake you can make is waiting until you want to be retired.
Selling your business starts with a valuation and ends with the new owner taking over. If you're very lucky, you might pull your chair up to the closing table in six months. On average, it takes about a year and a half. And if you're very, very unlucky, it'll never happen — and you'll never be able to retire.
The secret to retiring on time is early planning.
Prioritizing the growth mindset for your business is understandable, especially if you're still in the "someday" phase. Too often, owners neglect proper preparation and it crushes their retirement plans. If your ideal exit date is within five years, start planning for it now.
The importance of starting early
Our advice is simple: begin by working backwards. Ask yourself the following:
When would I like to retire?
What does my dream retirement look like?
After selling my manufacturing business, how long would I be willing to stay on to help the new owner?
The next hurdle is understanding timelines.
Even with an expert M&A specialist who truly "gets" your business and sector, selling a manufacturing company to the right buyer takes time. The more prepared you are, the faster this timeline can move. On average, the entire valuation, marketing, buyer vetting, facility tours and closing process usually takes 12-18 months. Unfortunately, many owners also underestimate the work required to optimize their business for valuation.
Let me tell you a secret: The best manufacturing business brokers in the country won't waste their expertise and time on a company that's not ready to sell. To secure your ideal outcome, you must complete several tasks before contacting a broker.
That's why we wrote this guide. Here's your no-fail countdown timeline:
Year 0: Pina coladas on a beach with no cell service
At least three years before entering the sales process, start preparing key documentation
Retirement is about your goals, but to get there, you need to think like a buyer. And buyers? They like a long, clean paper trail. This is your first task in preparing to sell.
The paperwork they'll expect to see includes:
Financial statements — Interested buyers will typically request three or more years of clean financial statements, including P&Ls and balance sheets. While they definitely don't want to see that you haven't paid your taxes, they're screening for seasonality cycles and the working capital needs of your business. And if you have aging receivables on the books with no hope of collection, it's time to write them off. Buyers want to see that your accounts receivable practices demonstrate customers who never default.
Capital expenditures — Qualified buyers want sellers who have continually invested in their businesses to improve processes and market competitiveness. If you haven't updated any critical assets and assume that's the next owner's problem, you'll drive down your purchase price. Outdated machine tools signal to prospective buyers that their future cash flow will be tied up in additional capital expenditures. Run your business with the long-term in mind.
Standard operating procedures — This is just good business, not necessarily critical retirement preparation. But writing up SOPs isn't the same as getting your team accustomed to them. Buyers can tell when you've created this document just for show, and they'll sniff that sucker out.
How's your new worker pipeline?

Buyers see danger in an aging staff, but owners often complain that fresh trade school grads lack the right skills. Here's your opportunity to close the gap — especially if your business utilizes new technologies like robotics.
Two years before retiring, organize your facility and your management team
Making your business attractive to a buyer should be your top focus this year. Curb appeal and a buyer-ready staff play a key component in ensuring a walk-away number that will help you fund your dream retirement.
Clean up your shop — Buyers can tell when an organization neglects its assets. It's not a good look when a buyer walks into a machine shop and finds metal chips all over the floor. But a clean facility communicates pride of ownership, and buyers are much more likely to trust that you take care of your machine tools. That means less maintenance for them and fewer future capital expenditures.
Reduce owner-dependency — When all the institutional knowledge lives in the departing owner's head, potential buyers see red flags — and that hurts your valuation. This year is all about reducing owner dependency to improve your multiple. But skilling up your management team can be challenging. Whether you start from scratch or hire from within, you should expect the training process to take time. Start early to work out the kinks.
For a full guide to making your business acquisition-worthy, read this.
Don't forget about the potential for post-sale transition work!

During closing negotiations, it's very, very common for new buyers to request that former owners stick around for a year. They need help getting oriented, and no one is more qualified than YOU. Ask yourself how that additional year may impact your management training timeline, and plan accordingly. The less reliant the business is on you, the shorter your post-closing work obligation will be.
In your last year, research the market to find the right intermediary for the sale
Selling your manufacturing company will likely be the biggest financial transaction of your life. The experience can feel overwhelming, confusing and downright grueling if you're unfamiliar with navigating the sales process. But you don't have to do it all on your own.
All kinds of professionals specialize in selling businesses. Some are great, and some… not so much. This is your year to do the homework on your M&A options.
Sell-side investment bankers — An investment banker can organize an advisory team to help you prepare your business for sale. But rather than listing your company on a website to an open market, they'll instead focus on building the appropriate conditions for a controlled auction. Unfortunately, this usually results in a poor exit experience for lower-middle market manufacturers because only buyers who have been invited into the process are allowed to bid — excluding quality buyers in the process. This is the #1 mistake by non-specialized M&A folks, and they do it to benefit themselves instead of the client.
Generalist business broker — These brokers do not focus on a specific sector. It's one thing to sell a mom-and-pop café or a beachside motel at a popular destination. But someone specializing in nothing cannot sell your highly specialized business, and manufacturers should avoid this category no matter how tempting the commissions look.
Specialized manufacturing brokers — Sector specialists know how to calculate holistic valuations, secure exposure to qualified buyers, protect your confidentiality and streamline the overall sales process for manufacturing companies. While they shoulder the sales process, you can focus on what you do best: running a successful manufacturing company. Learn more about how a specialized broker can help you get the best deal for your business.
And just as you'd take a car for a test drive before buying, it's important to screen candidates. This is your chance to get answers to critical questions like:
What's your fee structure?
How will you determine the worth of my business?
Who's the right buyer for me and how do you vet them?
Can you make sure the sales process won't disrupt ongoing business?
Who actually negotiates the sale?
Related reading: 10 key questions manufacturers should ask potential business brokers.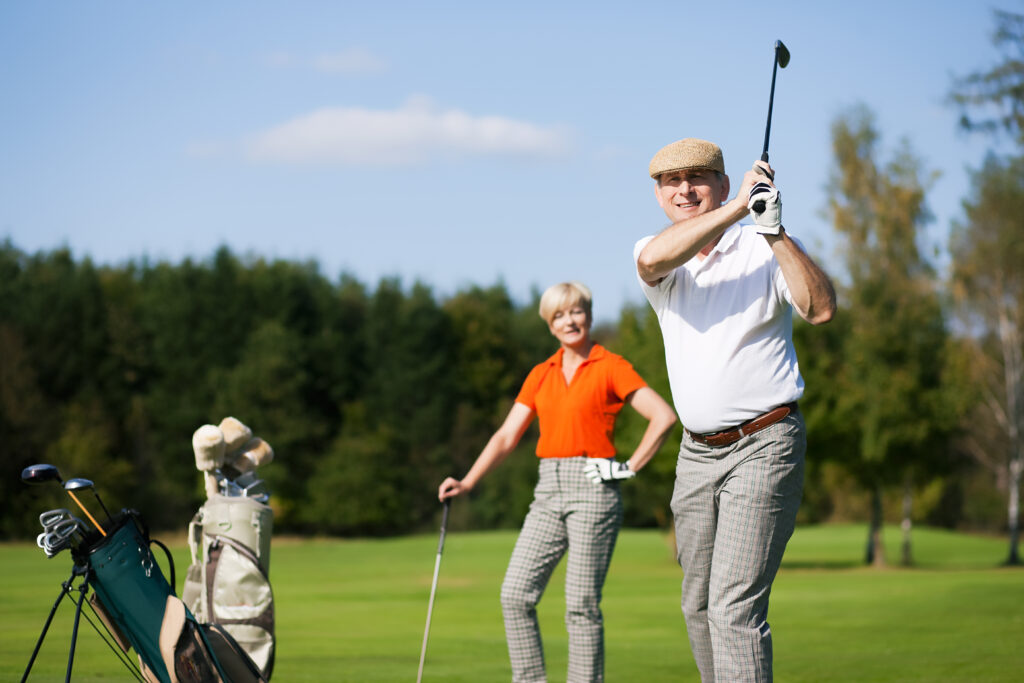 Are you truly prepared to sell?
Your retirement likely hinges on the success of this single, massive transaction. So before moving forward with the sales process, ask yourself one last question:
"Am I really ready to retire?"
If you're not sure, then you're probably not ready. And that's okay. Feeling emotionally prepared to exit is just as important as being logistically prepared. One worst-case scenario for a buyer is a seller who gets cold feet. Buyers might spend up to $100,000 in due diligence — and backing out at the last minute can trigger serious legal consequences for you.
For a full overview of what you can expect once you start working with a broker, read this guide. But this isn't just about going through the motions.
Talk to your family, develop some hobbies and do some soul-searching. Just because you don't own a business anymore doesn't mean you have nothing to offer. Whether your dream is buying a kickass RV to visit every national park or building irrigation systems for a volunteer organization like Engineers Without Borders, you've got options.
And if you're ready for what's next, we're ready to talk. Schedule a no-pressure, no-obligation consultation with our team today.