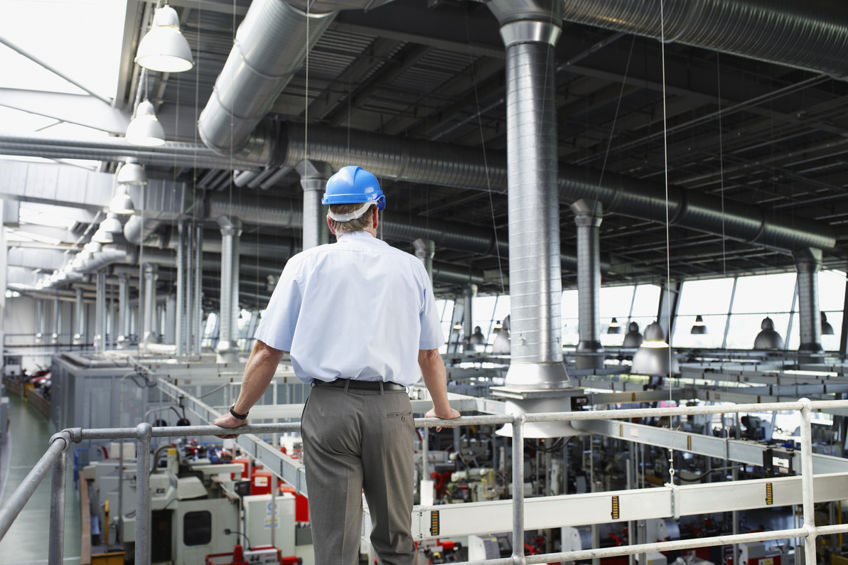 ⏱ Reading Time:
4
minutes
A manufacturer may don multiple operational hats within the supply chain. A company may only produce branded products that are then directly offered to consumers, businesses, or retailers. They may also supply products directly to original equipment manufacturers (OEMs), called a Tier 1 supplier, or to other suppliers who sell components to OEMs, considered a Tier 2 supplier. Becoming Tier 1 supplier can seem like a daunting process for small manufacturers who must compete with other companies.
An OEM may have thousands of Tier 1 suppliers as their business partners. For example, in 2020, a European multinational aerospace company had 12,000 Tier 1 suppliers that were publicly disclosed, according to Statista. The competition is fierce, as small manufacturers look for every possible advantage to stand out in their industry segment.
So how does a manufacturer become a Tier I supplier? Frances Brunelle, the president of Accelerated Manufacturing Brokers, which provides mergers & acquisition services to the manufacturing industry, sat down to interview Belinda Donavant, who is currently the Senior Director of Engineering for Canon Virginia, Inc.
With an electrical engineering background, Belinda Donavant has had various positions with Canon, such as in the product engineering department, business development department, and industrial engineering and innovation departments. She provided us with her extensive insights and knowledge about how a small manufacturer may reach Tier 1 status.
Forming Strong Business Relationships
Ask most companies about the importance of business relationships. Many will tell you that forming a strong bond with their vendors and partners is essential for their supply chains. A 2014 Deloitte study found that 79% of companies reached higher growth revenue when having higher-performing supply chains, according to Thomasnet.
Having a manufacturer understand everything about the OEMs processes, quality criteria, and other standards allows them to select the right companies to work for that will bring value to both parties. "Look for customers who are a good fit…" Belinda Donavant explains when talking about how Canon finds their suppliers for the company's brand products.
Since 1985, Canon has made substantial capital investments of over $700 million in five manufacturing facilities. As a global company, the technological giant not only manufactures brand-related products such as cameras and printers, but also offers vertically integrated manufacturing services to other companies, such as tool manufacturing, toner cartridges, and imaging equipment for medical business support.
With her extensive work at Canon, Belinda Donavant once held the job role of an electrical supplier engineer. She would travel around the world to electronics manufacturers to take designed products and bring them into mass production by ensuring the product's quality would meet Canon's criteria.
In an effort to build a strong relationship, small manufacturers must be ready to fully integrate their processes to meet the company's performance requirements, technical requirements, and performance standards for products and components. Multinational companies such as Canon seek to form good physical relationships when looking for a new supplier, as they would bring their whole team on board for extensive evaluations.
At Canon, Belinda Donavant states that they brought in the purchasing members, engineering team, quality members, and cost engineering team. She further elaborated that they use what is called the EQCD concept: environment, quality, cost, and delivery criteria.
Belinda Donavant explains, "Canon prepares a detailed checklist… to see a company's environmental commitment, what is their commitment to quality, cost, and delivery, which is called EQCD. That is our framework to look for suppliers."
"Once we get on-site at the company, we take the facility's processes, quality processes, through the entire organization from their receiving inspection. If they are buying raw materials coming into their processes, [we look at] how they manage that, how they control that, how they control the inventory in their manufacturing processes, their quality criteria, how they train their members, everything [in an] all-encompassing audit-type of review from our multiple perspectives."
With transparency regarding a manufacturer's processes in meeting their standards and a clear understanding of product standards and objectives, a small company becoming Tier 1 supplier can form these business relationships with everyone while being on the same page regarding production requirements.
Getting Systems in Place
A small manufacturer becoming a Tier 1 supplier may believe that they need industry certifications, such as ISO, to reach such a status. Yet every industry and OEM has different criteria. With Canon, ISO was surprisingly not a requirement.
Instead, Belinda Donavant admits, small manufacturers need to show that they have the standard operating procedures in place to manage their operations. She admits, "… a manufacturer should have certain ways to manage their operations and certain commitments to their employees, environment, to their product, and to their customers."
Having the systems, equipment, and quality assurance may offer enough for a small manufacturer to appeal to larger companies that they have what it takes to become Tier 1 supplier. Belinda Donavant claims, "We are able to work with that supplier to meet strict requirements and provide know-how and expertise to get over [any] issues." While ISO certification might not be a requirement to enable you to become a Tier I supplier to all OEMs, it will undoubtedly open more doors for you.