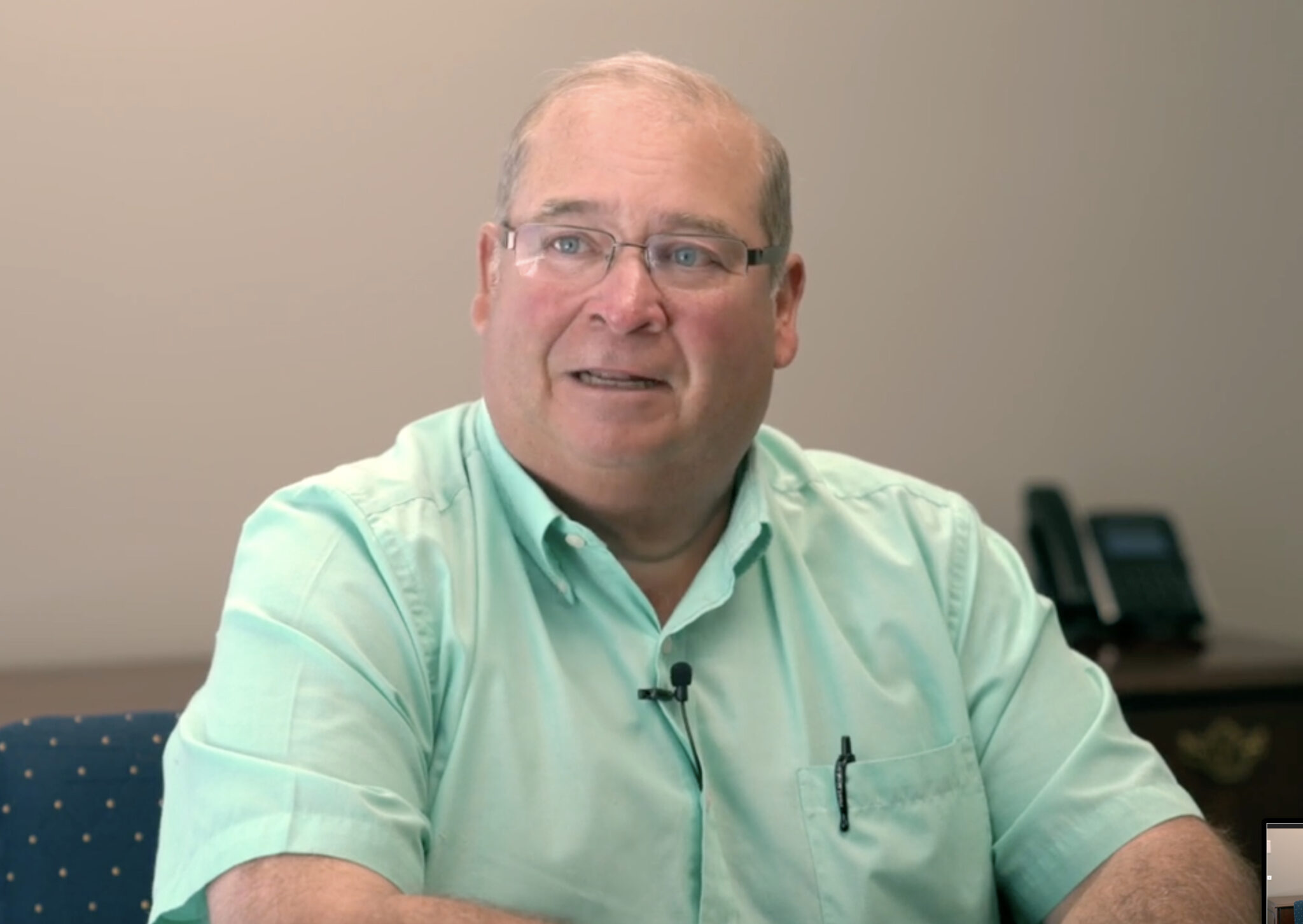 ⏱ Reading Time:
5
minutes
Don Mitchell wanted to retire. But like so many lower middle-market manufacturing business owners, retirement required selling his company. And advertising its "for sale" status on the open market required an exposure he couldn't gamble — exposure that risked revealing trade secrets he'd worked decades to protect.
Sound familiar?
If you sympathize with Don, you're not alone. Maintaining confidentiality while selling a manufacturing business is one of the most common issues prospective clients raise when they come to us.
As Don considered next steps, he identified three key questions:
What measures can protect my workforce while selling my manufacturing company?
How do I sell my manufacturing business without spooking sensitive customers?
Can my buyer guarantee that my manufacturing company will stay in America?
Don's specialty tooling and wire EDM manufacturing company was in North Carolina's Research Triangle. In this highly competitive environment, success doesn't come easy. But despite the odds, Don had built a successful, lower middle-market business. And he was determined to make a successful exit. 
With the help of Accelerated Manufacturing Brokers, he did.
Safeguarding employees and customers during a sale
Selling a company like Don's is no DIY job. He contacted several general brokers, but no one seemed to "get" the nuances of his field, business and security needs.
"I wanted someone who specialized in manufacturing and could understand what my business was all about. In my quest to find a specialist, I only found one that sold exclusively within the manufacturing sectors and worked nationally."
In a complimentary consultation with our team, he outlined his two biggest worries about going to market:
Priority #1: Protecting a skilled workforce
In the Research Triangle, competition for skilled workers is fierce. Don cared about the well-being of his employees and recognized the need to prevent their exodus; an acquisition-worthy team is key for a high valuation. 
"I didn't want the staff to be concerned about their jobs, and disclosing that the business was on the market had the potential to cause harm through the loss of quality workers."
The last thing Don needed was for competitors to exploit job security fears among his best employees. Unfortunately, it's common for competitors to disguise their true identities in NDAs — and many brokers fail to catch them.
But with Accelerated, Don found a secure approach that kept his information out of the wrong hands.
"Every other broker fully disclosed the name of their client in the pitchbooks. Accelerated had an additional layer of protection. A sample of their pitch book showed no mention of who the client was, but it was a very thorough book. They explained that if someone had continued interest after viewing the pitch book, they had to provide evidence of their financial capability of closing the deal. If they couldn't, they never got to know the name of my company."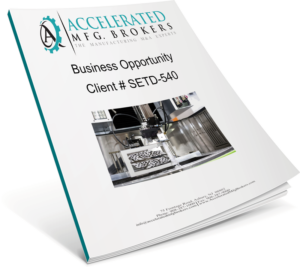 Priority #2: Protecting client trade secrets
Over the years, Don's company attracted Fortune 100 clients in the pharmaceutical, aerospace, defense and medical sectors. And because he served them from prototype to production, safeguarding their proprietary information had been a key component in his success.
"Confidentiality was particularly important through the prototype process. Customers need to trust that their new product development is confidential. Losing their trust would end the relationship."
And confidentiality breaches during the sensitive go-to-market process would have diminished his company's overall value. To feel confident about a business broker, he needed airtight security measures that shielded the identities of both his customers and his company.
"The Accelerated team wouldn't engage with anyone unless an NDA was in place. They sent me the pitch book before launching the marketing to make sure I was comfortable with everything in it. They made sure that people were both professionally and financially qualified. They literally vetted hundreds of people and companies. They only brought the cream of the crop."
Related reading: Why specialization matters in manufacturing M&A.
"When I read my pitch book, I thought to myself, 'Damn! I'd invest in this business.' The Accelerated team brought out all the positive aspects. One of the areas I thought was really great was a section called, 'Potential Buyer Concerns.' They identified the logical hesitations a good buyer would have, addressed these issues and turned them into opportunities — proactively taking the wind out of objections."
Keeping American manufacturing in America
Every business owner has their own ideas about what a dream sale looks like. Some folks want a clean escape from a partnership gone sour. Others grieve their exit and just want to protect long-term employees. 
Of the many things Don hoped for from his ideal buyer, on a scale of one to 10, staying in America was a top priority.
"For me, this was a 10. I wanted the business to remain in the same location and my people to have jobs and future opportunities. I was afraid of losing that if it was sold to an overseas buyer."
That's why choosing a broker who specialized in American manufacturing mattered so much to Don — and it was yet another feature of Accelerated Manufacturing Brokers that reinforced his confidence.
After we listed his business, more than 300 buyers expressed initial interest. Seventy-five qualified to review his detailed pitch book, six toured his facility and four ultimately submitted letters of intent.
"We had really great candidates with four offers submitted. These were quality buyers in every aspect. For me, the dream buyer would have manufacturing experience, and financial means, together with business development experience to bring the business to the next level. I got all of that."
For Don, this was nothing but a successful process. It also crystallized the importance of working with a skilled broker who shouldered the responsibilities of meeting his goals, marketing his company, vetting prospective buyers and actually closing the deal.
"If I had to vet over 300 buyers, my business would have suffered during the sale process. I don't know how I could possibly have done it."
With Accelerated Manufacturing Brokers, he didn't have to deal with any of that.
Our expertise in selling highly specialized manufacturing companies gave Don the freedom to focus on what mattered most: Keeping his successful company humming along until the sale closed.
"Really, nothing surprised me. The Accelerated team told me what to expect and they were spot on. They did everything they said they would do, and I wouldn't change a thing. It was smooth."
Are you ready for a smooth, secure sale?
When you've invested your life's work into running your highly specialized company, confidentiality may seem like a highly specialized problem.
But it's a problem we see all the time — which means we know exactly how to handle it.
When the ongoing success of your business hinges on stringent confidentiality practices, you need an intermediary who can safely get your sale over the finish line. And Accelerated Manufacturing Brokers has perfected that process for companies as nuanced as Don's for the past 28 years.
If you want a broker who knows how to keep your secrets until the sale closes, schedule a consultation today.