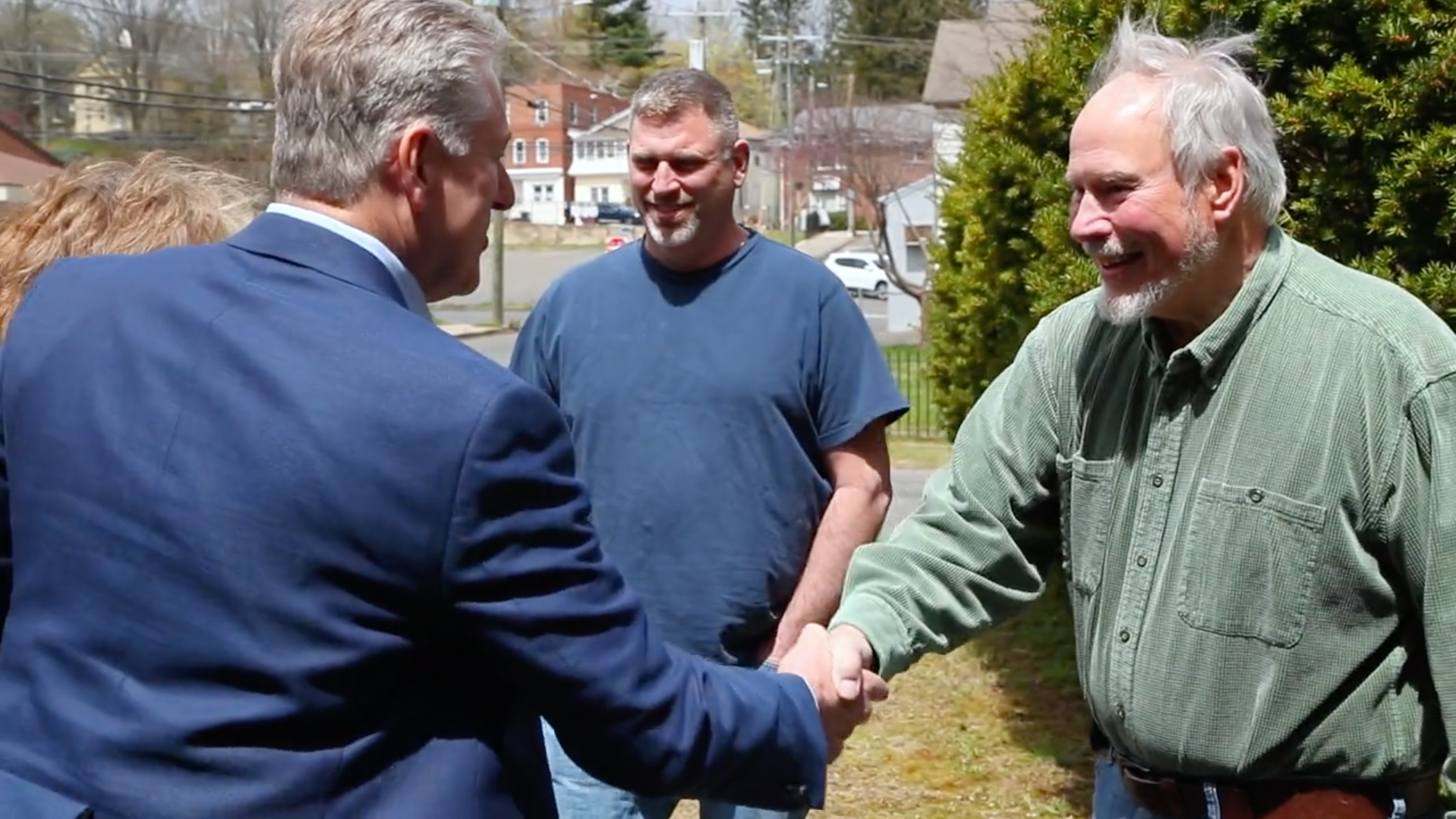 ⏱ Reading Time:
5
minutes
If you're like many lower-middle market manufacturing business owners, you worry about selling to the "wrong" buyer. And that can mean different things to different people, whether that's a bean counter who comes in and fires longtime employees or a margin-obsessed hack who moves operations out of the United States to cut costs or some other worst-case scenario for the company you worked so hard to build.
That's exactly how founder Marshall Klimasewski of The Furnace Source felt. In fact, finding a buyer who understood his business and treated his employees well actually mattered more to him than just walking away with a big fat paycheck.
"I wanted those people to stay. I wanted them to continue to have good jobs."
But Marshall had specialized in fabricating and reconditioning industrial furnaces for 30 years, not navigating the M&A terrain of the national lower-middle market manufacturing sector.
That's where we came in. Accelerated Manufacturing Brokers helps people like Marshall every single day. And when he reached out to us with his specifications for that "just right" buyer, we knew we could help.
A year later, Marshall sold The Furnace Source.
"We had an offer from a gentleman that understood the business and had the exact right temperament to do the job. I was amazed that Fran found someone that was such a perfect match."
Here's how we delivered.
Avoiding brokers who don't understand manufacturing
Even though Marshall's wife had encouraged him to start thinking about retirement years ago, stepping away seemed impossible to imagine. And like so many founder-led lower-middle market manufacturers, he'd put his heart into The Furnace Source.
"I really liked my job. I loved running that business. I was very happy. I would've worked another ten years, but I was getting too old, couldn't cut it anymore."
A DIY sales approach seemed risky because he needed to protect his business. That was a smart call. Marshall didn't just run a simple toolmaker or machine shop. His company manufactured custom furnaces with vacuum, thermal and hot press technologies for the aerospace, medical and scientific sectors.
Spooking competitors and customers with rumors of a sale wouldn't just jeopardize ongoing business and the job security of his employees — it could also lower the price that would fund his retirement.
But while the M&A professionals clamoring for his business claimed to understand Marshall's fears, no one seemed to understand his business. He wasted years on unsatisfying consults with non-specialized brokers and presentations by people who made his skin crawl.
"They were a bunch of used car salesmen. I actually paid one $5,000 or $10,000 to tell me how to sell the company and went to an all-day seminar."
In the end, all he had after so much searching was a useless two-inch thick binder with a marketing plan that was totally wrong for his business.
"Although it was very sleek and very professional, their approach was way too glitzy for a little company like mine. And they didn't have any idea what we actually did."
But selling his business was just one half of the equation. Marshall also cared about who bought it. If these non-specialty brokers couldn't wrap their heads around his business, that meant they'd never find the type of buyer that he needed: one whom he could trust.
"I wanted somebody who understood the business, who had an understanding for what it is we make. And I wanted to maintain the employees that I've had. Many of these employees, I had for many, many, many years, and I wanted them to have an ongoing, comfortable relationship with the company. I wanted them to be appreciated for their skills."
Finding that perfect match
After nearly a decade of searching, Marshall found Accelerated Manufacturing Brokers through a simple Google search. And the moment he landed on the website, it clicked. He needed a broker who focused exclusively in manufacturing businesses of his size.
"Some people can sell anything, but I felt more comfortable with someone who understood what it was to have a manufacturing company and how they work. Manufacturing is different from wholesale."
And the fact that Accelerated has 28 years of experience in selling founder-owned businesses like his? Even better. Marshall pored over the main sellers page and key learning center articles about manufacturing business valuations and the length of the sales process.
"I read the whole website from top to bottom, and it appealed to me. It seemed as though Fran really understood what she was about and that she was a specialist. It made me feel comfortable. I just trusted her. It was her demeanor, the way she approached things. She's very honest, very forthright. She wasn't a shark."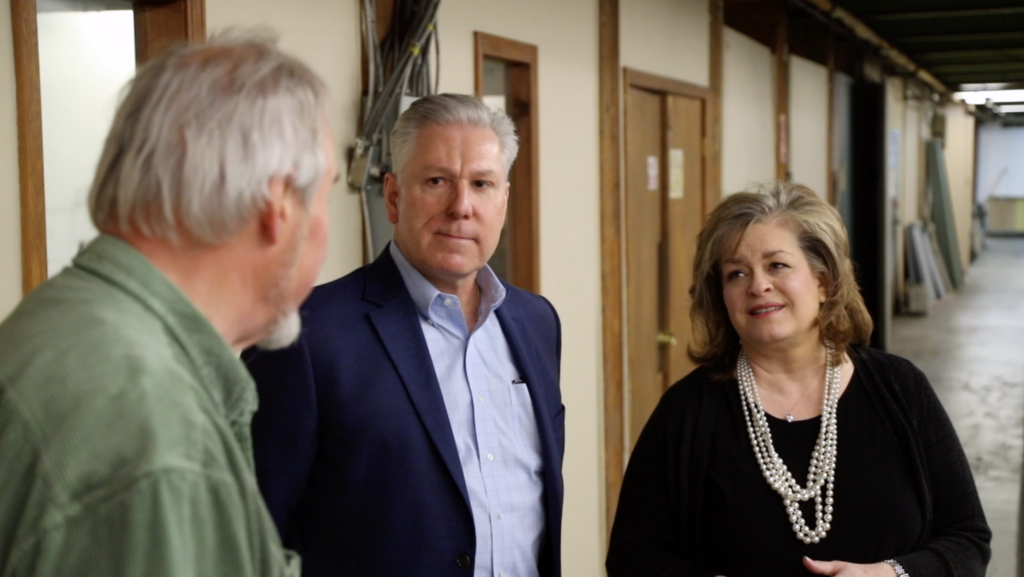 After entering into a contract together, Marshall only felt more certain about the decision to partner with Accelerated. We didn't just know our own values as brokers, but what The Furnace Source stood for, too. Our team worked hard to understand his company through multiple site visits and deep customer research. Marshall especially appreciated the comprehensive valuation questionnaire, airtight confidentiality agreement and the approach to marketing his company in a way that felt both honest and safe.
"She is so transparent about the way she thinks and what she thinks is important for sellers to know. She's very good at what she does."
Marshall outlined the parameters for his ideal buyer and Fran ran with it. The initial round of potential buyers included more than 400 possibilities. After a careful and thorough vetting process, this list narrowed to 85 — and just four were granted visits. The one Marshall ultimately sold his business to didn't just understand the industrial furnace industry, he had actually worked for Marshall's competitors. And after years of honing his craft, he wanted to build something for himself as an entrepreneur. Plus, Marshall wouldn't have to hold his hand throughout the transition.
Finding someone with that much experience was a needle in a haystack win. And as a seller, it was a dream come true.
"I was amazed that Fran found someone who was such a perfect match. I think she's terrific. We were very fortunate to come across her, to be honest. She's a really wonderful person, a skilled negotiator, but she negotiates from her heart."
Best of all, his employees are happy and secure, too. And while Marshall still misses the day-to-day joys of running his business, knowing that it's in good hands takes the sting out of retiring from the business that he loved.
It's bittersweet, but mostly sweet.
Your dream buyer really does exist
If you're like Marshall, selling your business will be one of the most emotional experiences of your life. But you don't have to do it alone. Schedule a low-pressure, no-obligation consultation with Accelerated Manufacturing Brokers today to learn what we can do for you.