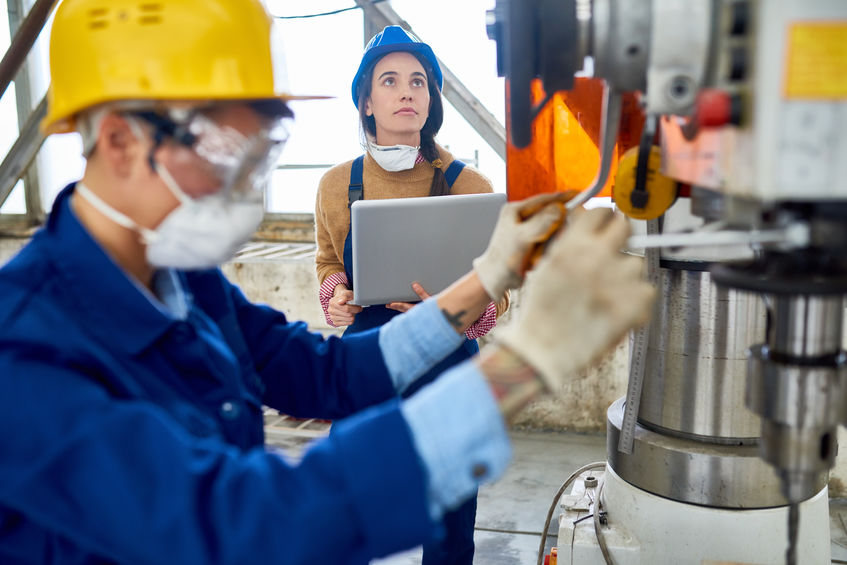 ⏱ Reading Time:
3
minutes
Millennials in the WorkForce
According to The Manufacturing Institute, within the next decade there will be 3.5 million manufacturing jobs that need to be filled. Of those 3.5 million, only 1.5 million of those jobs will be filled. This large job market is due to the skills gap in younger generations and the Boomer generation retiring. This is where Millennials and older Generation Z should come in to bridge this gap. According to the U.S. Census Bureau, the Millennial generation is now the largest generation at 83.1 million, spanning anywhere from 1981-2001, depending on what source you use.
Millennials have now passed Boomers for the largest generation. Despite Millennials being the most educated generation, they are currently facing the highest unemployment rate of generations. Millennials bore the brunt of the 2008 recession and layoffs when the older Millennials were entering the workforce. 13 years later and younger Millennials and older Gen Z face the brunt of the economic downturn caused by Covid 19. Statistically speaking, Millennials and Gen Z are looking at earnings ratios way below what older generations had at the same age. According to Bloomberg.com, Millennials are running out of time to build wealth and are worse financially than the generations before them. Millennials are buying houses later, have more student debt, and have a less net worth.
Why Manufacturing?
With Millennials facing financial hardships and job uncertainty, entering the manufacturing world seems like the perfect solution for them. Millennials' uncertainty with working in manufacturing stems from many misconceptions on what manufacturing means today. People still picture manufacturing as dirty, dangerous, and loud. Parents often discourage their children from pursuing manufacturing because they see it as a career filled with uncertainty and no room for growth. That couldn't be more untrue.
Today manufacturing is filled with new technology and innovation, as well as competitive wages. One thing millennials are looking for in a job is room to grow and be creative, and manufacturing offers just that. Many of the jobs available in manufacturing to Millennials aren't necessarily jobs on the floor of manufacturing companies. Many of the jobs are in supply chain as well as management. There have been great advancements in transforming processes in manufacturing due to Millennials' knowledge of technology and being able to implement new ideas to digitize supply chain. Millennials have the potential to recreate the manufacturing world for the better with their new innovations and great ideas.
Older Millennials should also think about purchasing manufacturing companies themselves. There are many resources they can use to help with funding, such as an SBA 7(a) loan. SBA loan interest rates are one of the lowest on the spectrum of loans. An SBA loan only requires a 10% down payment on most deals. For more information, check out Live Oak Bank.
Other means of funding an acquisition could be crowdfunding, venture capital, and angel investors. With these options though, the purchaser would have to give up some equity to obtain the financing. In contrast, an SBA-funded acquisition allows an acquirer to maintain 100% equity.
Manufacturing an Affordable Career Path
For younger Millennials and Generation Z who are just entering the workforce or starting college, manufacturing is a much more affordable career path to consider. Most careers in manufacturing don't require a 4-year degree program and can be accomplished in 2 years instead. With the right resources and high school programs, starting a career in manufacturing could even be attainable after high school graduation.
For more information, Give us a call!