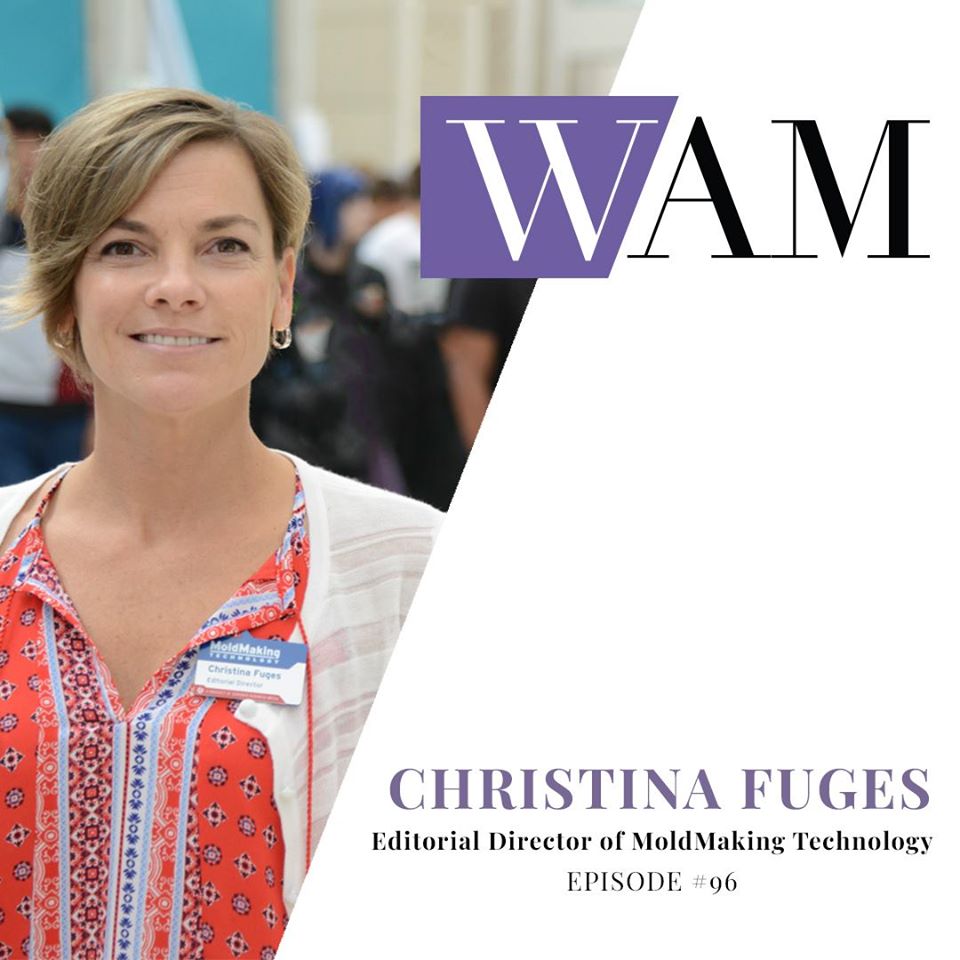 Frances Brunelle of 
 Accelerated Manufacturing Brokers hosts the WAM podcast and interviews Christina M. Fuges, Editorial Director of MoldMaking Technology (MMT), and today she talks to listeners about their unique publication for the mold manufacturing industry. Christina has 28 years of experience in trade publishing, is the technical conference director for the annual Amerimold expo, and is a contributing editor to Additive Manufacturing.
Tuning in to this episode of the WAM Podcast, listeners will hear about the origins of MMT, what the brand focuses on, the importance of being both a print and digital publication, and how they encourage their print readership to also explore online content. Perhaps not surprisingly, Christina mentions the skills gap and the lack of motivation in newcomers as the biggest obstacles in the mold manufacturing industry, and she suggests how manufacturers can get involved in the development and training of young people to uplift the community at large. She emphasizes the importance of knowledge share among manufacturers and why the spirit of collaboration is so much more beneficial than simply competing with one another.
If you have ever considered attending the Amerimold expo, stay tuned to hear all the details around visiting and exhibiting! Tune into this exciting podcast today.
Meet Our Guest, Christina Fuges
Christina M. Fuges has 28 years of experience in trade publishing. She has been MMT's Editorial Director for the past 22 years. She was a founding partner of Communication Technologies, Inc. (CTI), which launched the publication and its annual trade show, the MoldMaking Expo (now Amerimold expo). She also was editorial director for CTI's three other trade publications: Time-Compression Technologies, Continuity Insights and Emergency Number Professional.
MMT was acquired by Gardner Business Media in 2004 where she continues to serve as the brand's Editorial Director. Christina is also the Technical Conference Director for the annual Amerimold expo and a contributing editor for Additive Manufacturing focused on mold and toolmaking applications. Prior to MMT, Christina was with Witter Publishing as Managing Editor for two critical cleaning publications: Precision Cleaning and Parts Cleaning magazines.
Christina's passion is building community within the audiences her publications serve by providing relevant print, digital and conference content focused on both technology and business issues, while working cooperatively with technology suppliers, mold builders, industry associations and educational facilities.
Back To WAM Podcasts