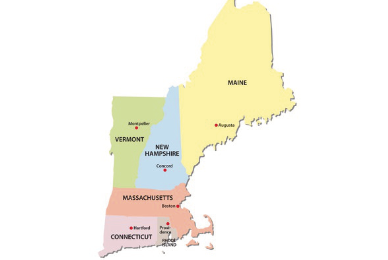 ⏱ Reading Time:
2
minutes
New England Manufacturing Companies Sought For Acquisition
Buyers Seek Acquisitions in CT, NH, MA, RI & VT
There's something special about New England. For natives of this beautiful part of the U.S., nothing compares. Accelerated Manufacturing Brokers, Inc. is currently working with several buyers seeking acquisitions in CT, NH, MA, RI & VT. Some currently live in New England. Others are seeking to relocate back to the area of their youth to raise their own families. Their acquisition criteria are diverse across several sectors and price ranges. If any of the following describes your company, we'd like to hear from you.
WANTED For Acquisition:
• A southern CT fabricating company – up to $5 million
• Instrument manufacturer, MA preferred buy will look at other New England states – up to $10 million
• A CT based flow control meter manufacturer – up to $5 million
• A VT based niche manufacturer – up to $2.5 million
• A NH based niche manufacturer – up to $3 million
• Fabricating company in the greater Boston area – up to $5 million
• A pump & valve company – anywhere in New England. We have several buyers in this category with budgets ranging from $2.5 – $15 million
• CT based screw machine products company – any size
• Rhode Island Based CNC shop – up to $3.5 million
If you think your company might match the above criteria, please contact us immediately by calling 908-387-1000. Even if we discover you're not an appropriate target for these buyers, you'll receive valuable information including:
• The current value of your business
• A recommended list price
• A probable time frame to complete the sale of your business
• Suggestions to improve the ultimate sale price
We'll do this free of charge and with no obligation. Accelerated Manufacturing Brokers, Inc. specializes in the sale of manufacturing companies throughout the US and generally between $3-$30 million. Our current pool of buyers have combined budgets totaling over $25 billion.
Visit our Seller's page Here for more information.