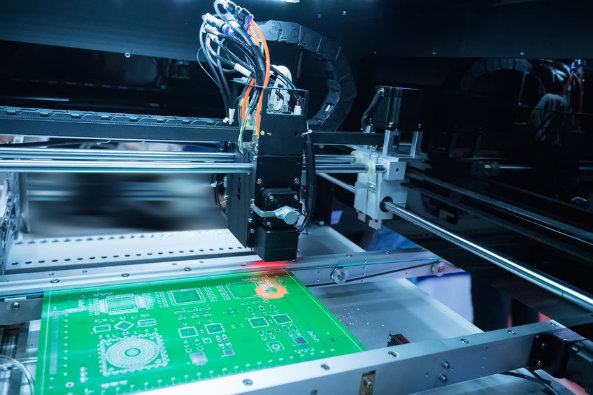 ⏱ Reading Time:
< 1
minutes
Accelerated Manufacturing Brokers, Inc. has exclusively listed an AS9100 certified Electronic Contract Manufacturer. The company has experienced a 120% sales growth in 2020 and a 155% increase in discretionary earnings.
With new equipment acquisitions, they doubled their capacity in 2019 and they've continued their improvements with new SMT purchases in 2020. With current capabilities, they can more than double sales in their current facility.
With managers and systems in place for every function, this company will not be on the market long. The business shows incredibly well with an impeccable and impressive facility and team.
The Electronic Contract Manufacturing sector is expected to experience a CAGR of 8.3% between 2021-2026, making it an attractive manufacturing investment sector. This company is clearly beating the forecasts.
If you'd like to learn more about this opportunity, you can access the NDA here.
If you, like so many companies, have had difficulty finding appropriate acquisitions, you'll like dealing with us. Our clients have to go through a strict vetting process and provide most of what is required for bank underwriting and due diligence upfront. If you're seeking acquisition within the manufacturing sectors, you'll like the Accelerated Way!