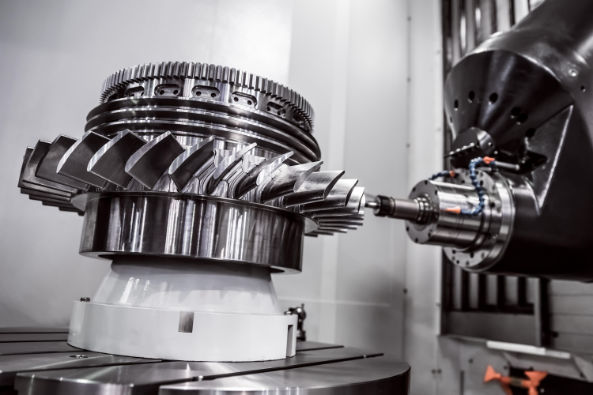 ⏱ Reading Time:
2
minutes
This New England based Aerospace Component & Surgical Instrument Manufacturer is an acquisition that can very easily double in size in a short period of time.
Company Highlights:
AS9100:D & BS EN Certified
ISO 9001:2015 Certified
ITAR Registered
Tier I and Tier II Supplier For Medical, Aerospace Component, Surgical Instrument & Commercial OEMs
75-Year Track Record
Sales Throughout USA & International
Low Customer Concentration & Long-Term Relationships
Robust Operating Systems & Financial Reporting
New Contract With Major Aerospace Mfg. To Provide more than 50 Different Parts
$360K In Recent New Equipment Purchases
Shareholders Not Involved in The Manufacturing Process
Highly Skilled in a Function That Competitors Outsource, Thus Creating Competitive Advantage
How the Company Wins:
The Company has a proven track record of customer trust and retention spanning more than 75 years. Customers come to them, not for the lowest price, when absolute precision is required. Customers remain because they find in the Company a true manufacturing partner with impeccable customer service and problem-solving ability.
They've got systems and equipment in place to easily double in size without the need for additional capital expenditure. The sheer amount and diversity of equipment and tribal knowledge they have, together with longtime customer relationships, creates a barrier to entry for any company seeking to play at the same level in their existing markets. A new owner can immediately begin working on business development, confident that infrastructure is in place to handle growth.
Surviving Change:
In late 2017 a merger took place for one of the Company's medical-related customers. As a result of this merger, the new parent company decided to bring manufacturing in-house, combining locations. The medical customer was quickly overwhelmed by the additional requirements.
In the first quarter of 2019, they came back to the Company for many of the parts that had been pulled. Although the relationship has been reestablished, 2018 was a tough year. With the return of this customer AND new aerospace contracts, the company is well-positioned for growth.
Two Partners with Different Goals:
There are two shareholders in this business:
The sales and manufacturing oversight partner wishes to stay with an acquiring entity for a few years.
The partner who manages the financial reporting is seeking retirement but will remain for transition and training.
Don't Seek More Information If:
You have no experience in precision manufacturing
You don't have the ability to look at potential, rather than the one-year anomaly of 2018
You have no business development experience
You're uncomfortable taking over the financial reporting aspects of the business
Do Seek More Information If:
You have specific industry experience
You're skilled at business development and marketing
The thought of doubling the size of a company without exorbitant Capex is appealing
You're comfortable having to replace the lead financial reporting function in the business
You can share with the Seller how you'll respect his legacy and ensure the continuity of the company and future opportunity for his staff
How to Learn More:
This New England based Aerospace Component & Surgical Instrument Manufacturer is exclusively listed with:
Accelerated Manufacturing Brokers, Inc.
Frances Brunelle, President
908-387-1000
Info@AcceleratedMFGBrokers.com