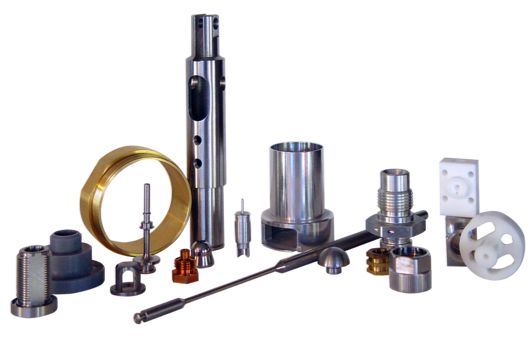 ⏱ Reading Time:
< 1
minute
Accelerated Manufacturing Brokers, Inc. has exclusively listed this 50+ year-old Northeast-based, precision CNC component manufacturer, specializing in parts for sensors, semiconductors, valves, ports, flanges & seals. They are a Tier I supplier to leading names in the defense and semiconductor sectors, among others.
Some are Fortune 500 publicly traded industry giants with relationships spanning over 40 years. The Company is not a high-volume production shop but rather a trusted service provider of more difficult, tighter tolerance, and shorter-run projects, including with difficult-to-machine metals.
Most of their work is repeat in nature. This is a second-generation manufacturer that has never had institutional investment. The shareholders have continued to invest, with a major machine tool purchase in Q3 of 2023.
This Company's customer list reads like a "Who's Who" in the various sectors they serve. They are Tier I with industry giants. It is very difficult for most machine shops to become an approved vendor with most of the Company's customers. The relationships span decades and have survived many iterations of ownership or purchasing managers.
Check out these highlights:
Customer relationships are long and strong
LTAs in place
The Company competes on quality rather than price
Strong tenured team in place
Substantial recent investment in new machine tools to drive growth
Strong Gross Margins – 40-45%
An easy path to increased sales – no Company promotion
To learn more, access the listing page HERE, where you can view a listing summary and the electronic NDA.