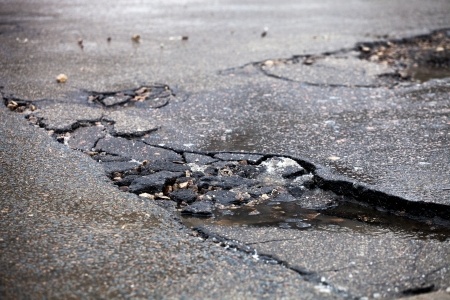 ⏱ Reading Time:
2
minutes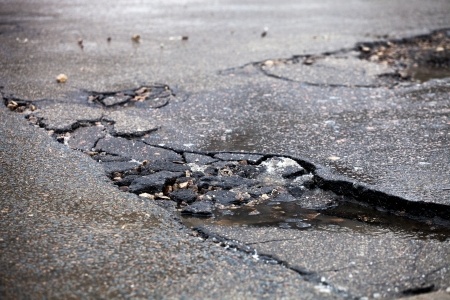 New roadways are constantly being erected, replaced or broadened. As long as roads and highways are being built, pavement repair and restoration will be necessary. And without exception, everywhere, you will find cave-ins, potholes and crumbling pavement. There's an alarming rate of damaged and distressed roadways throughout the country and the world – and they will deteriorate rapidly in the next 10 years. Cities and states across the country are doubling, even tripling it's spending on road restoration, and even more is needed.
This sector is easily set for massive growth and repair and manufacturers that service this industry only stand to enjoy colossal gains. Accelerated has the exclusive listing of a company that manufactures pavement repair and restoration equipment and who's product has been sold in over 30 countries!
They have a patent-pending GREEN technology product that uses 1/7th the carbon footprint of its conventional method counterpart.
Their product's revolutionary technology provides the only true seamless restoration process. Water cannot leak under the repair, allowing for longer-lasting results.
The use of the company's products become extremely profitable with a fraction of repair material being used and extremely faster repair time requiring less manpower and equipment. Savings all around!
Countless successful businesses have originated with the purchase of this company's equipment. This is a perfect franchise development opportunity!
The company has over $600,000 in equipment, $2.7 million in pending orders and Seller's Discretionary earnings topping $500K.
With massive budget deficits nationwide and outrageous spending on pavement repair worldwide, a manufacturer that is able to provide technology that radically exceeds the performance of standard methods, while cost effective, is in an unparalleled position. Prime real estate included and competitively priced, this acquisition is for the buyer who looks to a bigger, better and progressive venture.
To find out more email us: info@AcceleratedMfgBrokers.com or call 908.387.1000