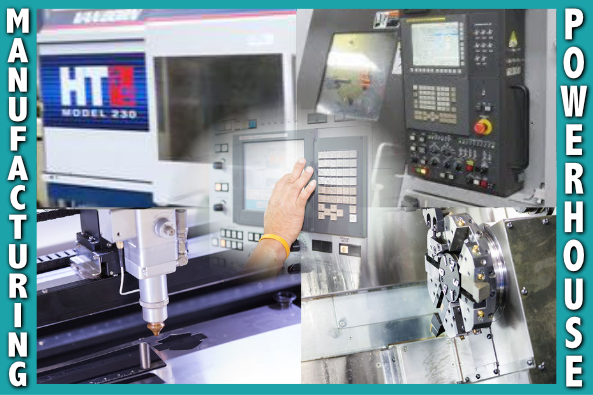 ⏱ Reading Time:
2
minutes
What Every Acquirer Wants
Everyone seeking acquisition within the manufacturing sectors wants something different and unique. Companies with a unique product or a proprietary process are the most sought-after acquisitions in the lower middle market. Accelerated Manufacturing Brokers, Inc. has exclusively listed a company that is the sole provider to every manufacturer in the United States of a part that is widely used in the electrical and power generation sectors. Although the worldwide market for this product is large, only 2% of our client's sales come from overseas markets, as they've not pursued overseas sales on the approach to retirement.
A New Industry Disruptive Material And Advantage
What they have done is taken the time to develop a new material to make this part perform better and more efficiently than it currently does. The part is made from the combination of two of our client's three core competencies, plastic injection molding, and CNC machining. The part involves the leak-proof bonding of a metal part to a plastic injection molded part. The new material they are developing is an industry disruptive material that will allow the product they go into to withstand much higher temperatures. The material is currently in testing with promising results. If successful, our client will be the ONLY company with this new material, in addition to having the proprietary process for bonding to a plastic injection molded part.
A Manufacturing Acquisition With Strong Key Attributes
This acquisition opportunity is located near a major airport and is near a regional corporate and cultural center. Even without the development of the new material, this company has many strong attributes that most manufacturing acquirers seek. Company highlights include:
Strong cash flow
Low dependence on Sellers
Managers in place for every function
Well documented standard operating procedures
Low customer concentration
Sales on an incline
Low CapX required in immediate years after the acquisition
Non-union plant
Low cost of living compared to other areas of the country
Desirable climate, but still has the change of seasons
Who Should Consider This Acquisition?
This acquisition is best suited for someone with business development experience, but one who also has engineering know-how.
Does This Acquisition Qualify For An SBA Acquisition Loan?
The cash flow of this business provides for a debt service coverage ratio that will meet the criteria of any quality SBA lender.
If you've been looking for a quality manufacturing acquisition in the Southeast and would like to learn more please request an NDA by emailing info@AcceleratedMfgBrokers.com