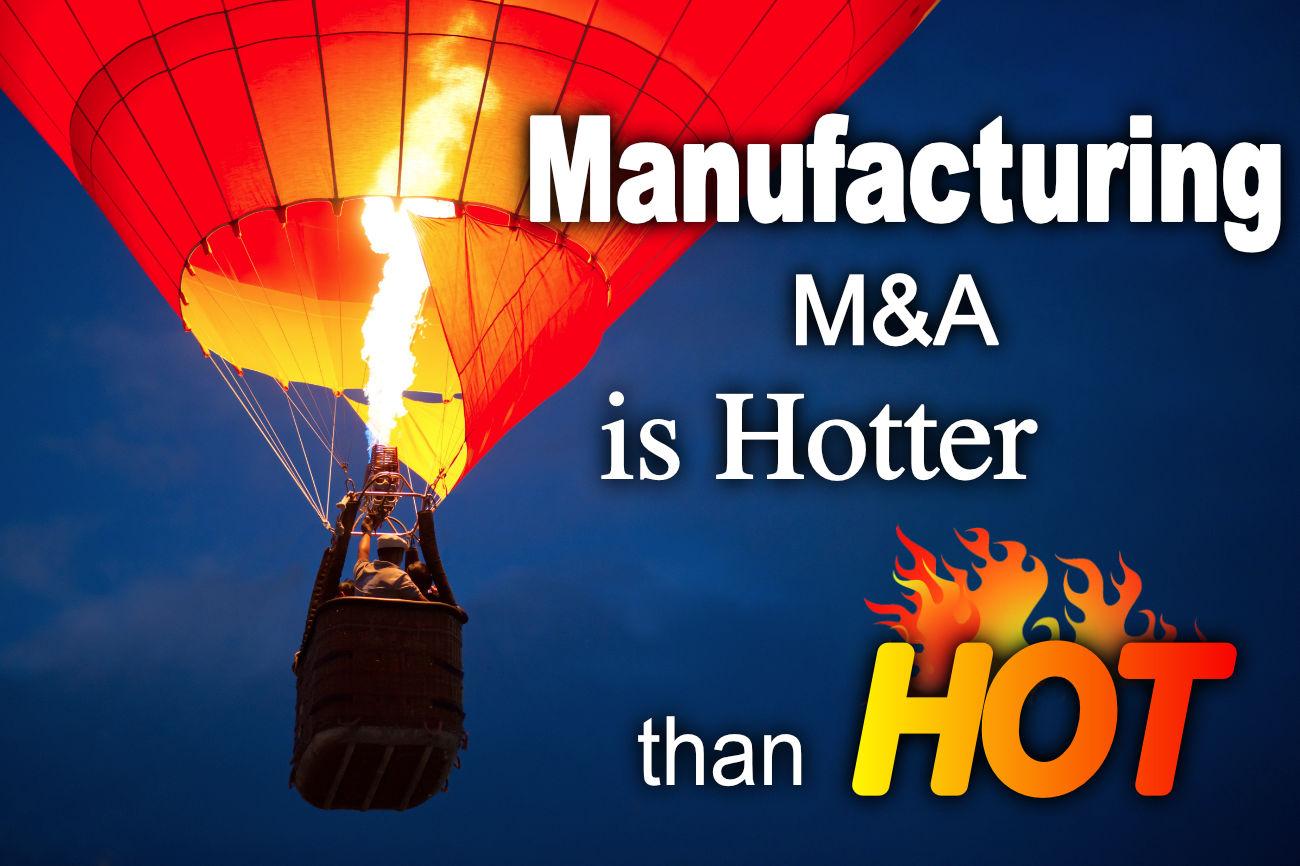 ⏱ Reading Time:
2
minutes
Here's a Look at Three Positive Trends in Manufacturing
Experts agree that right now is the hottest time to sell a business—especially in manufacturing M&A. The Market Pulse Report, published by the IBBA and Pepperdine Graziadio Business School, just released its 2018 Q2 report and things are looking great for business owners ready to sell. Here are a few key excerpts from the report:
1. Manufacturing M&A is hotter than hot
The Market Pulse report accounts for acquisitions across various industries including business services, restaurants, wholesale, and more. Among these, manufacturing companies are in extremely high demand. The report states, "as for the lower middle market, manufacturing continues to be the most sought-after business quarter after quarter." Buyers are looking for manufacturing acquisitions more than any other kind of business-- this competition creates a seller's market! Sell your business while the market is hot.
2. Buyers are coming from farther away
Another trend illustrated by the report is that buyers in the lower middle market sector are often found over 100 miles away from the business they eventually purchase. Simply asking around the neighborhood or engaging with a local broker will not give you access to the full pool of potential buyers. You might even be missing out on 50% of the possibilities! Nearly every acquisition we have closed this year has received multiple offers, allowing the seller to pick his/her favorite offer. This is only possible if you can reach a wide enough audience, even hundreds of miles away.
3. Multiples continue to trend upwards
The most frequent questions we receive as business brokers are about our multiples. How do we calculate them? Isn't this multiple too high/too low? Lower middle market businesses are currently reporting a median multiple paid of 5.9, and this has been on an upward trend since 2017! Our clients' favorite sentence in this report is this: "Sellers are getting more cash at close this quarter, matched with slight declines in seller financing." Valuations are strong, and buyers are willing to pay higher multiples.
Here at Accelerated, we pride ourselves on selling manufacturing businesses nationally. This quarter's report has only confirmed that our clients are selling in the right place at the right time. Start planning your exit strategy now.
Download your copy of the Market Pulse Report here.