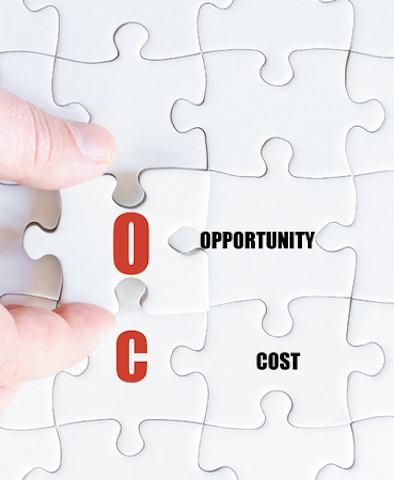 ⏱ Reading Time:
2
minutes
Negotiating the Purchase of a Manufacturing Business –
Determining The Opportunity Cost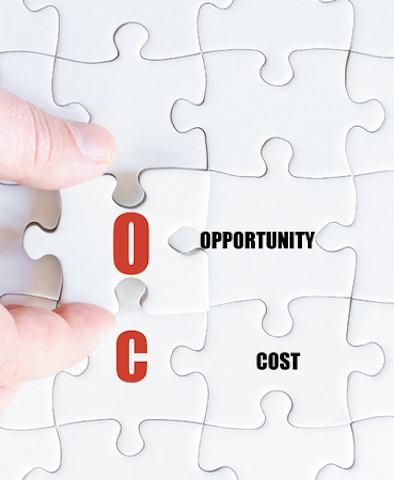 According to BusinessDictionary.com, "opportunity cost" is defined as, 'a benefit, profit or value of something that must be given up to acquire or achieve something else'. Opportunity costs are not recorded on any financial statement or tax return. They are recognized in the decision making process by computing the cash outlay relative to the resulting profit or loss – which could be tangible or intangible.
A buyer can use the concept of "opportunity costs" when deciding how much to spend on a manufacturing company and how much to negotiate. Negotiations are a natural part of any business acquisition. And, the opportunity costs should be heavily considered.
We recently received an exclusive listing for a manufacturing company with great bones, a stellar reputation and super growth potential. The production staff was experienced, skilled and staying on. The administrative staff was in place with no anticipated changes. Within 30 days of posting the listing, we brought in one buyer who two weeks later submitted a Letter of Intent. Our buyer had manufacturing chops, his vision for his role in the company fit, he had financing in place and a strong desire to relocate.
The LOI was presented to the seller and, as anticipated, there were two issues that needed to be addressed. First, the LOI included a purchase price that was $100K less than the seller was hoping for, and the buyer requested the seller to stay on longer than the he was intending with a work contract.
The buyer could have held firm to his offering price and only negotiated on the consulting term. He had already looked at a number of opportunities previously. He needed and wanted to do the right thing for himself and his family. What would he potentially gain by standing firm to his offering price? When he considered the "opportunity cost" of that additional $100K over the years he was planning to own and grow this business, the decision was made for him.
Had he not come to this conclusion, he likely would have missed this opportunity. We had other potential buyers interested. Our largest category of buyers is individuals leaving corporate America in search of entrepreneurship – all with different goals, skill sets, interests and geographic preferences.
In every circumstance, the buyer needs to ask the right questions, conduct proper due diligence and ensure his/her role in the company aligns with their goals. In the end, each needs to determine the opportunity cost of negotiating to avoid stepping over dollars to pick up dimes.