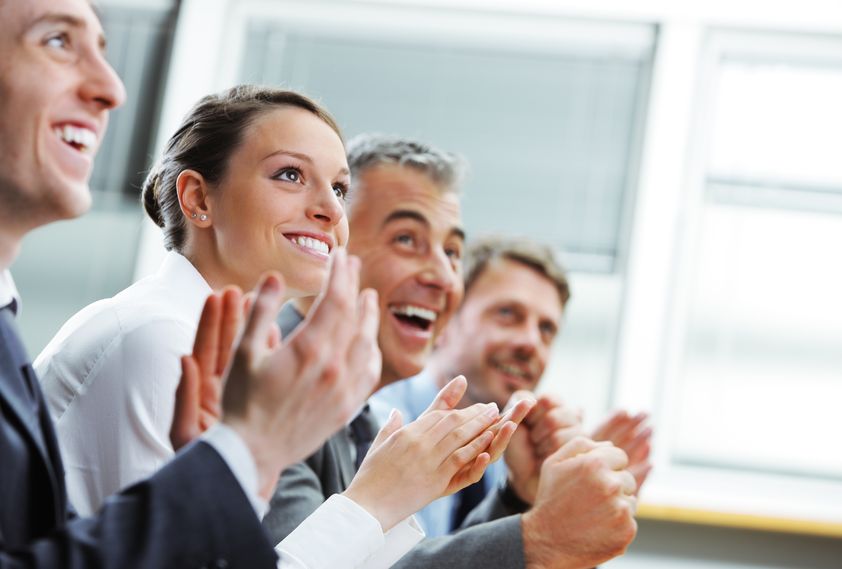 ⏱ Reading Time:
4
minutes
A look back at the first half of the calendar year validates earlier predictions for robust 2017 manufacturing M&A activity in the middle market. A recent Citizen's Bank survey of sellers reveals that owners in the lower and upper-middle market share several common reasons for seeking buyers in the current economy. These include:
Owner fatigue: It's difficult to drive sustainable organic growth without an infusion of capital and the ability to leverage the wider sales and marketing networks of an experienced buyer with deeper pockets and a stronger book of business.
In comparison to last year, valuations are higher. Sellers see 2017 as their year of opportunity to cash out, especially in light of fears of a potential economic reset within the next 3-5 years.
Things are looking up for manufacturing M&A buyers in 2017 as well. In 2016, buyers had difficulty honing in on the right targets and in bringing deals to closure, so there is pent-up demand and they are eager to acquire in 2017.
Highlights of Significant Deals in Q1 and Q2
Good News for Family-Owned Sellers and Buyers
Several of the manufacturing M&A deals that have closed already this year have been the acquisitions of first or second-generation family-owned businesses that face management team retirements or historic inability to break through an organic growth wall.
Leggett & Platt Incorporated acquires CT-based Pegasus Manufacturing, Inc.
Leggett and Platt's Aerospace Division acquired Pegasus, a second-generation, family-owned manufacturer of fabricated tubes, pipe assemblies, and gears for aircraft and turbines. L&P will provide the capital and worldwide sales capability that Pegasus' owners need to drive growth to the next level. Pegasus will also benefit from Leggett and Platt Aerospace's aggressive plans for organic growth and future acquisitions.
Terms of the deal were not disclosed.
Hexpol Acquires Parts of Valley Processing
Domestic family-owned middle-market firms are also attractive targets for global manufacturing M&A buyers. Earlier this year, Sweden-based Hexpol closed an agreement to acquire certain parts of U.S.-based Valley Processing, a family-owned business. Hexpol is a leading global supplier of polymer compounds to parts manufacturers for diverse industries. The $44 million agreement includes Valley Processing's manufacturing facility in California. Hexpol acquired Valley processing to broaden its presence in the western and southeastern sales regions of the US and to strengthen its market position in other key areas.
Liberty Diversified Acquires Miller Container Company
Some family-owned manufacturing businesses are successfully extending their geographic reach through strategic acquisitions. In March, one of Minnesota's largest family-owned companies, Liberty Diversified, completed the acquisition of Illinois-based Miller Container Company to boost their strength as a leading manufacturer, designer, and distributor of packaging throughout the Midwest.
Terms of the deal were not disclosed.
Smaller Companies Can Attract Large Buyers
BAE Systems Acquires IAP Research, Inc.
In the defense manufacturing M&A space, even the smallest subcontractors can be attractive, low-risk acquisition targets for the big players in this vertical. The contracting relationship gives the acquirer significant insight into the seller's management team and operations before any formal due diligence is underway.
BAE acquired IAP for the specific purpose of enhancing the development of an electromagnetic rail gun – a cannon that fires projectiles without gunpowder by using electricity instead. IAP manufactures electromagnetic launchers, power electronics, and advanced materials, but it is relatively small compared to defense giant BAE. IAP will not have any material impact on BAE's financials, but they may play a critical role in helping BAE gain an edge on General Atomic in the race to build the best rail gun – these two firms both received Navy funding to develop rail gun prototypes. The Navy hopes to have operational rail guns available by 2020.
Intellectual Property Can Play a Key Role for Sellers
Dana Incorporated Acquires Certain Operations from U.S. Manufacturing
For some buyers, the deal thesis centers around the acquisition of a proprietary technology that will strengthen competitive advantage in the buyer's existing market space or assist them in opening new markets. Such strategic acquisitions shortcut the time and expense involved in developing and securing new intellectual property using only internal R&D capability.
In February, Dana Incorporated announced an agreement to purchase the driveline shaft and axle housing manufacturing operations from U.S. Manufacturing Corporation. This $100M deal allows Dana to realize additional revenue from passenger and commercial vehicle manufacturers. The acquisition provides the company with critical new product and process technologies that will help Dana's customers meet regulatory targets for sustainability and fuel efficiency.
Private Equity Drives Bolt-on Acquisitions for Portfolio Companies
Gardner Denver Holdings Acquires LeROI Compressors
Backed by private equity giant KKR, Gardner Denver Holdings Inc. recently acquired LeROI Compressors using $20M in cash on hand to finance the deal.
LeROI manufactures gas compression equipment and other solutions that are used in vapor recovery. Gardner Denver manufactures flow control and compression equipment as well as aftermarket parts. Gardner Denver's executives view the LeROI acquisition as a means of expanding their market and increasing their R&D and distribution capabilities.
Conclusion
The manufacturing M&A outlook for the remainder of 2017 remains strong, with both strategic and financial buyers looking at this sector as an opportunity to drive operational efficiency, open new markets, and consolidate supply chains to yield significant return on investment.
If you liked this article, others may too.  Please share this article.  THANKS!