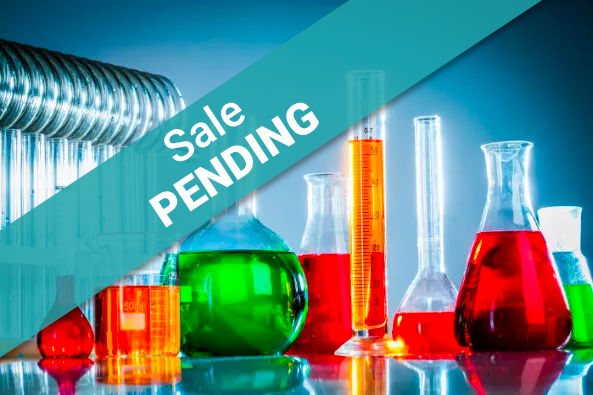 |
Real Estate:
* Available for purchase
|
Building Size Sq. Ft.:
30,000
|
Financing Available:
Yes, partial to qualified buyers
|
*not Included In Purchase Price
Our client is a manufacturer of innovative industrial/commercial coatings that help their
customers' products last longer, perform better and provide protection against mold, mildew,
fungus, bacteria, mineral buildup and corrosion. Their products include the highest performance EPA registered products in their class. The Company is best known for their proprietary controlled-release products created and developed for the industrial/commercial HVAC industry. However, their broad trademarked product lineup includes USDA/EPA approved applications for the food manufacturing industry, medical and clean rooms and more. Industrial/commercial applications include certified flame and smoke resistant coatings as well as floor coatings that exceed all known slip resistant coatings (OSHA, ADA, etc.). The Company excels at identifying needs in industrial markets and developing products to address those needs.
Below click on DOWNLOAD NDA, fill it out, scan it and return it via e-mail signed and, if approved, we will send you the Offering Memorandum.
If you need to fax the NDA, fax to 908-387-9000.
Accelerated Manufacturing Brokers, Inc., can help business owners and investors make the most of M&A opportunities during 2020.
[contact-form-7 id="13823" title="Listings form"]